Digital transformation, with the support of a digital transformation partner, is an important factor in today's business world.
The current technological innovations have made the world much smaller, even between businesses and technology partners.
Digital Transformation Partner
By choosing the right digital transformation partner, businesses can harness various technologies, enabling them to connect and operate more efficiently on a global scale.
Digital transformation is important because, in today's fast-paced world, the traditional business models have not kept up with the evolving ways in which we work, live, play, learn and shop.
Consumers are increasingly demanding new ways to engage with businesses. This includes innovative ways to shop online and through mobile.
In the past year, global retail sales via mobile phones have far exceeded those from desktops predicted by experts.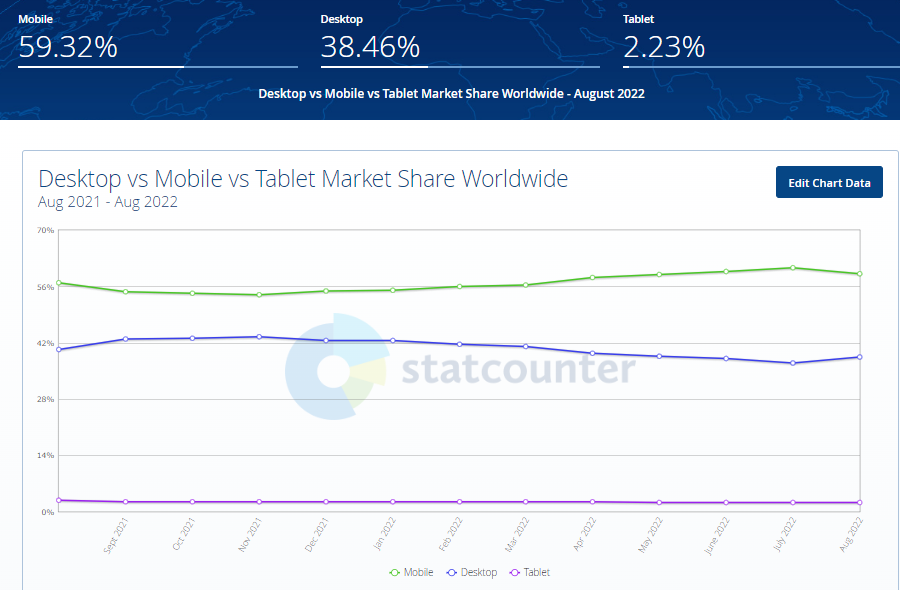 Credit: Statcounter
From the data above, 59% of worldwide online traffic comes from mobile, 38% from desktop, and 2% from tablet. This trend will only continue as more consumers turn to mobile devices for shopping, banking, and other online activities.
With the rapid rise of digitalization and increased globalization, businesses must adapt quickly to ensure they remain competitive. In addition to this, businesses must be prepared to leverage emerging technologies such as blockchain and artificial intelligence.
In this article, I'll explore why you need to embrace digital transformation for your business today.
1. What Is Digital Transformation
2. Why Is Digital Transformation Important
3. How To Kickstart Digital Business Transformation
4. Digital Transformation as a Driver of New Business Models
5. How Singapore Moves Ahead with Digital Transformation
What Is Digital Transformation
"Digital is a loaded word that means many things to many people," says Jim Swanson, CIO of Johnson & Johnson.
Digital transformation is challenging to define as it may take on different meanings for different organizations.
The word itself is often used in many ways.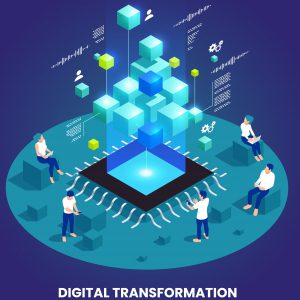 Some may look at digital transformation as just the next stage of evolution, while others see it as the solution to all our problems.
I prefer to think of digital transformation as a change in the relationship between people and technology.
I would like to define digital transformation as the process of developing a digital-first culture that aligns your company's people, processes, and technology to meet today's customers' digital expectations, and it enables your business to thrive as it grows."
The key takeaways from this definition are twofold: it identifies the need for change and describes why it matters.
It means a shift in the way business is done and a new set of expectations for consumers.
The digital transformation thus involves making a fundamental change to the nature of business and its relationships with customers and employees. It means being able to see the world in terms of digital technology and being able to respond to market changes by innovating faster and better than ever before.
When we mention digital transformation, we are talking about technology change, change to the way people live, change to the way businesses operate, and change to how customers perceive your business.
To be successful in this transformation, your organization must be willing to adapt to new technologies such as automation and artificial intelligence (AI), and your employees must understand how those changes impact the business and the jobs they do.
Why Is Digital Transformation Important
Today, digital transformation is a fact of life for nearly every organization.
Whether it's to drive operational efficiency, improve customer experience, or increase innovation, organizations are making major investments in technology, including the deployment of cloud-based platforms, big data analytics, mobility, social media and content marketing.
Digital transformation requires the adoption of new technologies and new business processes that enable the organization to engage, interact, and collaborate with customers, partners, and employees across all digital channels.
If your business adopts digital solutions for your customers, you can effectively reach, engage, and deliver valuable services and information to your target audiences, wherever they are and whenever they choose.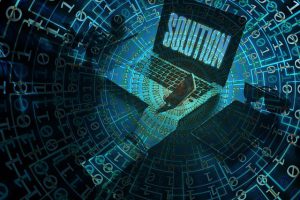 Digital transformation empowers your company to improve the quality, speed, and scale of your business.
The adoption of digital technology can lead to better customer experiences, higher productivity, and greater financial growth. According to Gartner, 56% of CEOs say that digital improvements have led to increased revenues.
A 2020 digital business study found that 91% of organizations have adopted or are planning to adopt a digital-first business strategy. These organizations plan to spend an average of $16.5 million on digital initiatives over the next 12 months, investing in new technologies such as artificial intelligence/ machine learning, data & analytics, and public cloud.
How To Kickstart Digital Business Transformation
The first step to kickstarting a digital transformation is to identify the pain points and goals of your organization and establish a strategy around those.
Digital transformation isn't a sprint, but rather a marathon — a long-term process that requires consistent effort.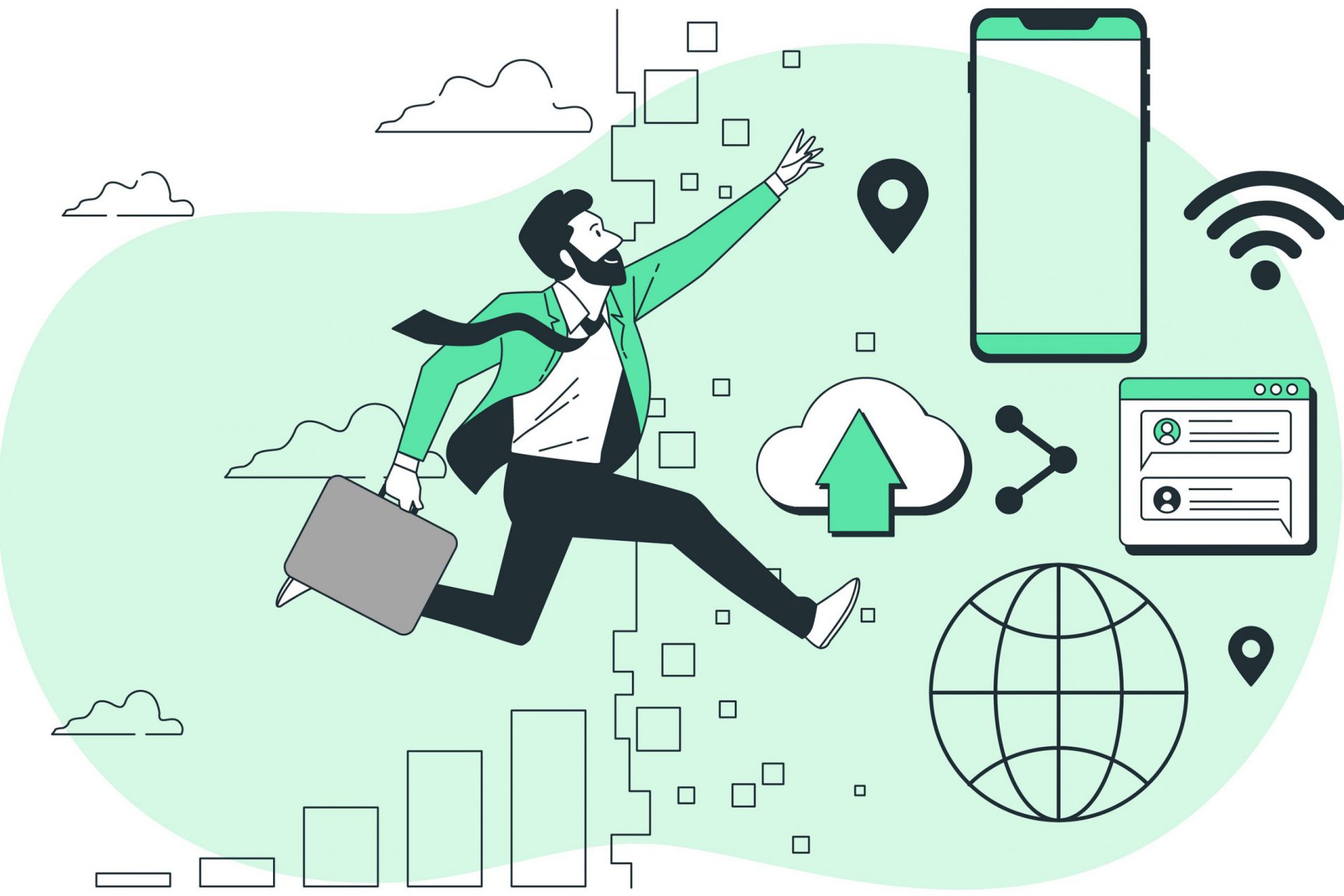 Digital transformation is a business process improvement. It involves:
(i) an enterprise strategy;
(ii) a framework consisting of a set of goals and tactics aimed at achieving those goals as well as;
(iii) a roadmap.
We'll look at each of the above in detail.
The Four Pillars of Digital Transformation
There are four pillars of digital transformation: people, process, technology, and organization.
Each of these pillars is important to your digital transformation process.
The pillars are the key aspects that make up a company's digital transformation strategy and must be done well if you want to see real change in your organization.
People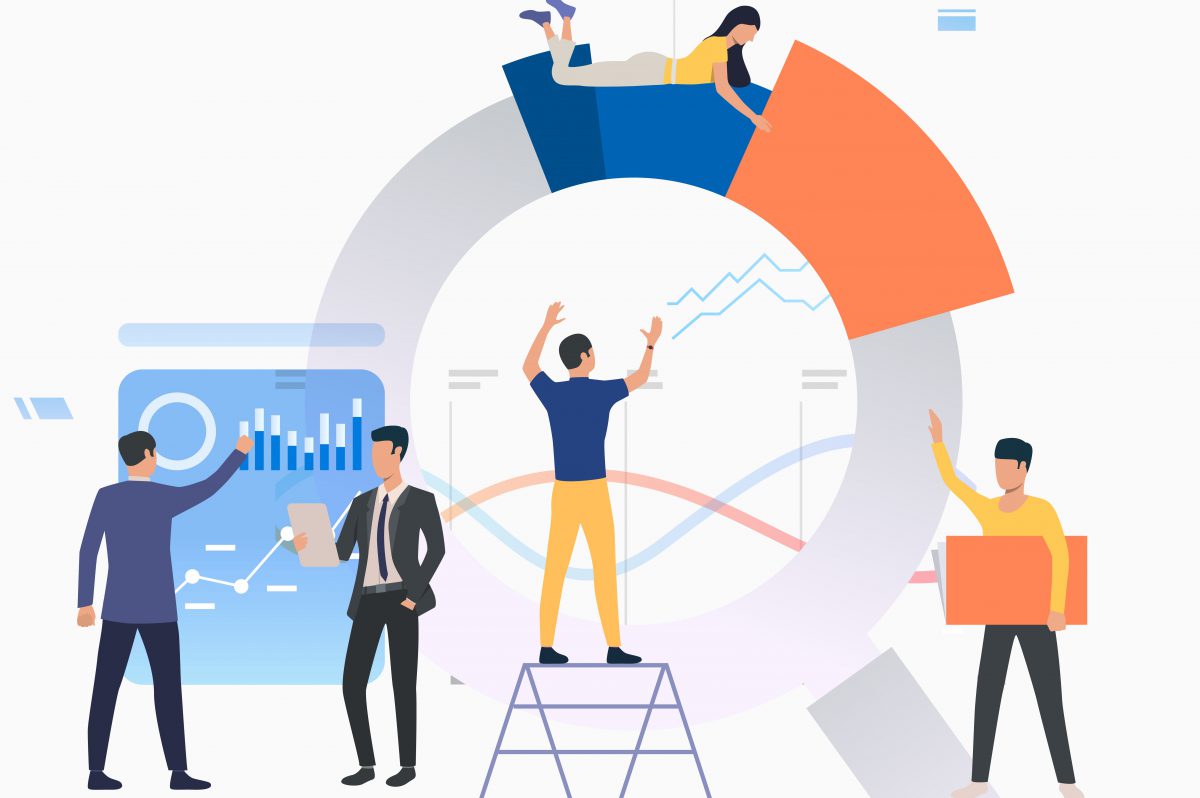 People may be the most important pillar of digital transformation.
As an organization, you want to hire the best people to join your team. The best employees are those that have a passion for what they do.
Most importantly, you need to get them on the same page before you embark on digital transformation. Commit to developing talents and motivating the staff.
Invest in the career development of your employees which involves upskilling and reskilling, and showing respect are some of the ways to facilitate change within the organization.
Process
Digital transformation is all about the processes you use to create and deliver the products and services you offer.
For example, you may create a new product. You may also add a new feature to an existing product. You may create a new marketing campaign to promote your products.
Every process must be executed correctly to succeed in your digital transformation strategy.
Conduct a business process mining of your company.
It helps you assess and identify gaps and opportunities in your company's processes, and find ways to redesign processes to be more efficient and effective.
This can be performed manually or through the use of process mining software.
Technology
Another important element of digital transformation is the technology platform or solution you use.
This is a huge challenge for large organizations that are struggling to bring about significant change across their business units.
Today, the digital environment is so pervasive that if you want to be a successful company, you must adapt and respond to technological advances promptly or risk becoming obsolete.
Your business's ability to innovate through the use of new technology is a critical component of a successful digital transformation.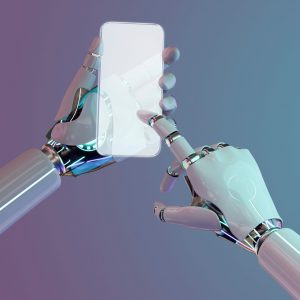 By integrating the proper mix of technology into your operations, your organization can achieve better performance and customer outcomes. The best way to drive innovation is to provide employees with the tools and resources to do their jobs effectively.
Technology is key to creating a customer experience that drives business success, but without a strategic business plan, that technology will likely be ineffective.
Organization
Organizational change is a pillar of digital transformation.
As a business, digital transformation requires change management in areas such as human resources, finance, legal, technology, marketing, procurement, etc.
While each of these areas will be unique, several common practices can help prepare your organization for these changes.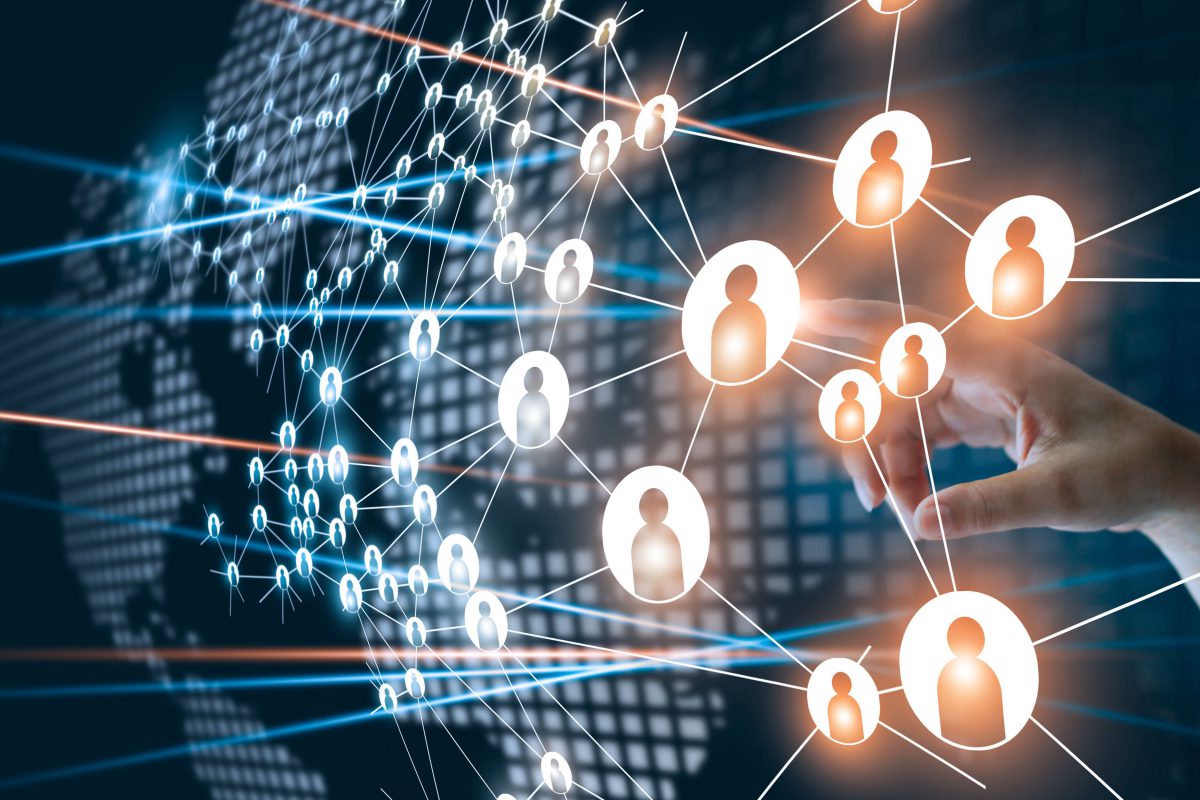 Start with a change management plan that includes the following three components:
(1) Scope
The first thing that you need to do is to define exactly what it is that you want to change.
Think about all the aspects of the company and write down a list of changes that you want to make. You can also discuss the changes with your team members and gather feedback.
Your goal is to make sure that the changes you are planning are in line with what your employees would like to see.
(2) Goals
Write down your goals clearly and concisely.
These goals should include objectives, metrics, and key milestones. For example, one of the goals you might set is to increase the number of sales you make per month.
You might want to have a certain number of customer service calls to make per day.
(3) Implementation Schedule
Be specific about when you are going to begin implementing your plan.
If you are starting with a new strategy or a new project, make sure that you give yourself enough time to complete your work.
Looking at the pillars of digital transformation, you can then use them to develop your digital transformation strategy for the company.
Digital Transformation: Driver of New Business Models
In the era of digital transformation, business models are changing.
Customers expect the convenience of purchasing and delivering goods, services, and content through new channels such as mobile devices, online marketplaces, social media, and chat.
Consumers are now able to make purchases online using their smartphones and tablets at the point of purchase, increasing the impact of digital channels on the shopping experience.
This shift to omnichannel retailing creates a need for retailers to change their sales processes to adapt to this new way of shopping.
Omnichannel retailing allows you to reach your customers through various touch points such as vending machines, apps, social media, and websites on top of physical stores.
To maintain customer satisfaction and drive sales, retailers are adopting new ways to sell and deliver products to customers and leveraging new technologies such as virtual reality simulation to drive new business models.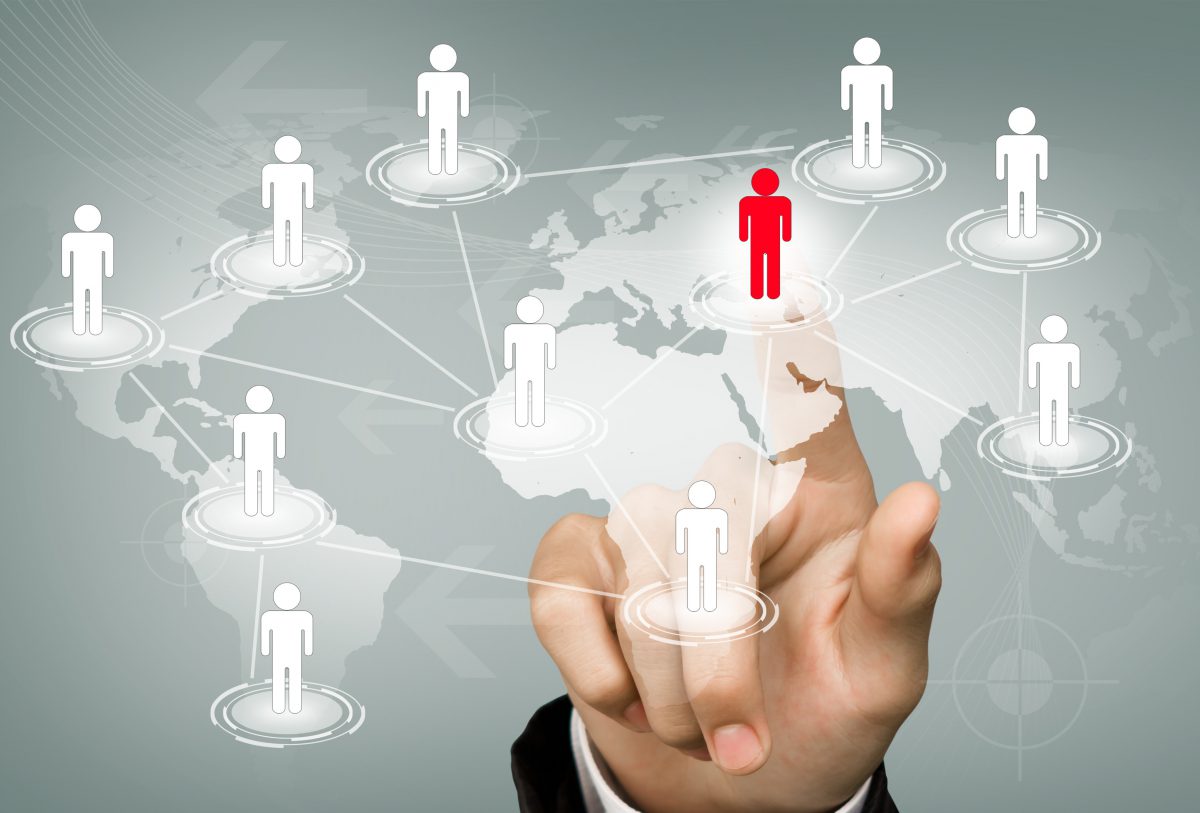 "The digital economy will drive disruption to every industry, and business models will be created around new technologies and services," said Eric Ries, American entrepreneur, blogger, and author of The Lean Startup.
"It's important to remember that the old model of businesses and industries being built on top of existing ones is already obsolete, and what comes next will be even more revolutionary."
In today's digital age, business models have to change to become increasingly sophisticated.
Some examples of trending business models include cloud services and cloud computing which is a new way of providing more collaborative effort among different teams to work together in the globalized world, internet data, internet platforms, sustainability, and machine automation.
With all these changing ways of doing business, companies are realizing that they need to evolve to stay competitive or else risk becoming obsolete. Hence more companies are learning to leverage data, analytics, and big data to inform decisions, and to make new connections with customers.
According to a Statista survey done in 2020, digitizing end-user experience, scaling data and analytics, and enhancing IT architecture appear to be popular technology transformations organizations are likely to pursue in the next two years.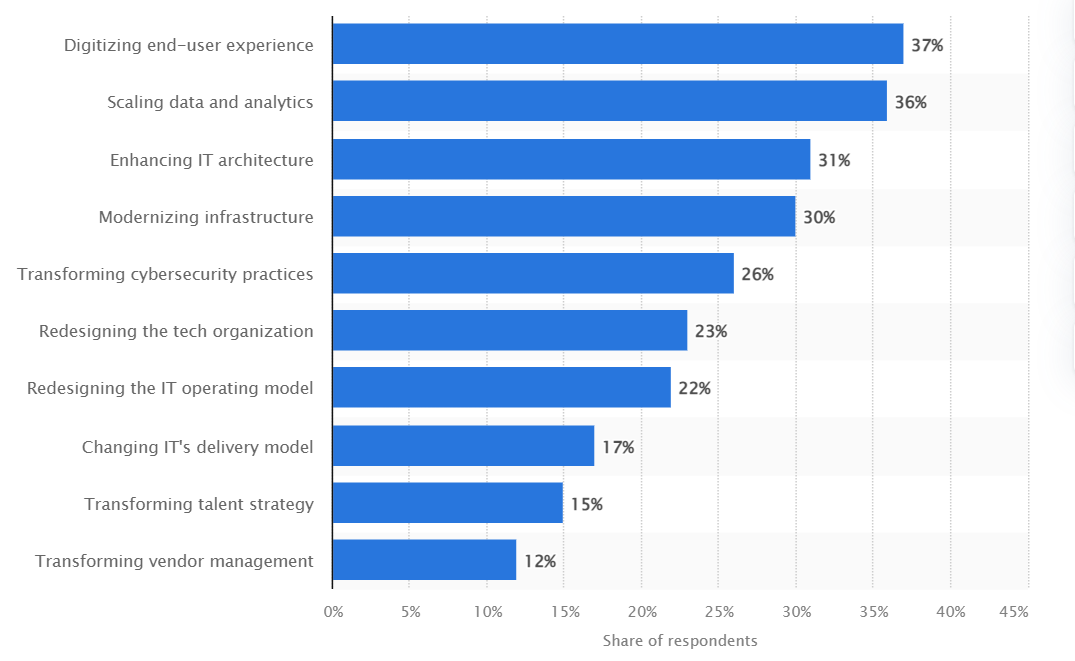 Credit: Statista
However, embarking on digital transformation is not without challenges.
It's important that the mindset of the employees and your company's culture, which encompasses the way of doing things, change to embrace digital transformation.
As more digital systems are added to the business, your company must adapt to ensure it stays relevant.
Constant updating and upgrading of technology and skill sets should be the priority. It is also critical that your company develops a new approach to innovation.
Therefore, it's vital to develop a good digital transformation strategy and framework to guide your company in managing these changes.
A good digital transformation framework should consist of an assessment and analysis of your company's resources, strengths, and weaknesses, short and long-term goals, KPIs, a strategy, and a roadmap toward achieving success.
How Singapore Moves Ahead With Digital Transformation
To support companies in embarking on digital transformation, the Infocomm Media Development Authority (IMDA) of Singapore rolled out an initiative called Small Medium Enterprises (SMEs) Go Digital programme.
The programme aims to help SMEs develop new business models by using digital technologies and building stronger digital capabilities to stay competitive in the digital age.
There are various support and resources available to help your company kickstart the digital transformation process under the Go Digital Programme.
Alternatively, you can also look for a digital transformation consultant who offers consulting services on digital transformation to help your company get started.
A digital transformation consultant helps you access your organization's readiness by analyzing the requirements, current resources, and your ability to scale.
They will then help to inform the right digital processes, and effectively deploy the right technology, tools, and platforms for your business.
Websparks as a Digital Transformation Partner
Websparks is a full web solutions company in Singapore dedicated to helping clients transform their online presence, digitizing services, and delivering award-winning websites.
Contact us to find out how we can partner with you on your digital transformation journey today.