You may have tried getting your hands on website development while figuring out how to make it appealing to visitors.
But, your website is not delivering the intended results that you want.
You're probably thinking, "how else can I improve on it? Is it time that I hire an expert like a web developer to help?"
We get it—we've all been there.
But the truth is, even though web design is a skill that everyone can learn, it doesn't matter how talented you are—if you don't have the right tools to create a stunning website that converts visitors into customers, your efforts will be in vain.
In general, website development companies have a lot of advantages to offer.
A website development company works on your website to help you achieve your goals. They need to understand your requirements and develop a website according to them. An excellent website development company would be able to help you reach your goals.
Web design or website development companies usually have access to a range of different technology platforms and solutions to offer to clients.
The best part about using a website development company is that they usually have a large pool of designers and developers who can meet up to clients' expectations.
However, if you're looking for a website developer who can offer a variety of services, then you should consider a full-service agency.
This article provides you with the top five reasons why you should pick a web design and development company to help you create a beautiful, customer-friendly site.
A full-service website development company can:
1. Optimise Website Performance
The biggest challenge when it comes to building a website is making sure that it functions properly on all kinds of devices and browsers.
But that's just the tip of the iceberg; hundreds of different problems could arise when creating a site.
One of the problems that could arise is messy code.
Unless you are a developer yourself and or at least familiar with some of the basic principles of coding, it's best to hire a web developer to help you.
Another problem is your website may not be found on search engines after you have built it or it may be loading very slowly on either the laptop or mobile.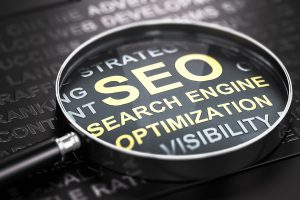 Web development companies offer the expertise to optimise search engine optimization (SEO) on all devices.
This ensures that your website functions properly across laptops, mobile, and tablets.
2. Optimise User Experience (UX) Design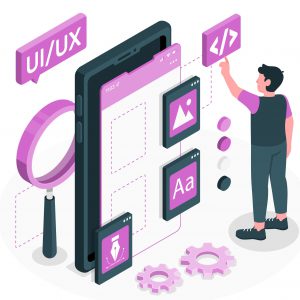 According to Forrester Research, a well-conceived, frictionless user experience (UX) design could potentially raise customer conversion rates to 400%.
Many businesses have the misconception that a beautiful website equates to a good user experience.
But that's not true.
A beautiful website fails to serve its purpose if it's frustrating to use.
You want to prevent the problem of customers having a hard time navigating your website to find the information that they need.
User experience stats highlight that 88% of online shoppers say they wouldn't return to a website after having a bad user experience.
You can turn to a website development company to help you with ensuring your website serves the best UX experience for your customers.
This is because a website development company is in the business of building websites that not just look beautiful but are well-designed to give the user a great experience.
They understand that a beautifully-designed website will fail to drive traffic if the user experience is substandard.
A full-service web company can provide website design services catered to your business requirements.
3. Provide Customised Services
The website development company can tailor its services to your needs.
They start by listening and working out exactly what you want, then the company works out what you think you can afford and then they take a stab at developing a concept for you that satisfies both parties.
But even before the web developers get started, they work through the following questions that customise their services for your needs:
What is the best way to present your idea?
What content format (images, text, or video) can be used to explain your idea?
What kind of message do you want to communicate to your audience?
How should they design your site?
4. Deliver Latest Web Technologies
Hiring a web developer to help you build your website can ensure it is built on the latest web development technologies.
Every company wants to use the most cutting-edge technology to reach their customers in the easiest, most efficient way possible so there's no excuse for any company not using the latest web technologies.
Whatever platform the developer uses to build your website would be recent, modern, and able to incorporate most features from other sites.
For instance, the web developer should be able to update your website to meet all the latest technology requirements.
In addition, the web developer should also be able to use the latest programming languages to build the website.
The developers who are familiar with these latest technologies will be able to create a more flexible website that is easier to manage.
5. Provide Website Maintenance Services
A great way to ensure that your customers are happy and engaged with your website is to maintain your website regularly.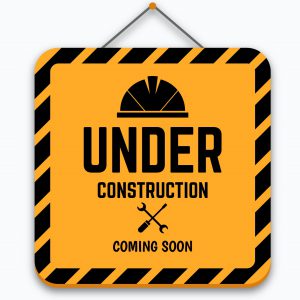 Websites need to be updated and maintained regularly to ensure that they remain relevant.
They can lose their appeal if they become old and obsolete.
A well-maintained website has many benefits. It attracts more visitors through SEO optimization, and reduced security risks which in turn increases profitability.
Website development companies provide web maintenance services that cover areas like website design, site updates, new content and features, and site security.
These services help to maintain your website security and keep your site up-to-date with the latest features, functions, and design changes.
Finding the right website development company
The importance of finding the right web development company for your website is very vital. Choose a trustworthy company that understands how to build a great website and has a proven track record.
Websparks is an award-winning full-service web development company that offers web design, web development, and web maintenance services in Singapore.
Established in 2008, Websparks have since helped many clients across different sectors build award-winning websites which exceed their expectations in every project.
Contact us to discuss how we can help grow your business to the next level with our expert web development and design services.