Choosing a website content management system (CMS) is one of the most important decisions you can make for your website.
The reason is that your website platform is critical to your business's success. It takes just 0.05 seconds for a user to form an impression of a website. This determines if they'll stay or leave the site.
Your website is the face of your brand.
You need a CMS that's flexible enough to grow with your business—that allows you to update your site quickly and efficiently—but also provides a solid foundation.
So if you're building your own website from scratch, you may end up spending a lot of time designing, developing, and marketing your site.
But, this is the perfect time to set up your website for success.
To do so, you'll need to learn about several different types of content management systems (CMS) such as WordPress, Joomla and Drupal.
Each of these CMSs has its own set of benefits and drawbacks.
With so many options available, you may struggle to find the best one that fits your needs.
One good thing is that most CMSs allow you to easily create a website without understanding any code. You should consider carefully the one that can fulfill your website needs.
This article will provide you with five quick tips to select the right CMS for your website.
Let's understand what a CMS and its purpose are.
What is a CMS
The Content Management System (CMS) is a web tool that enables you to add, edit, delete, and manage your website's content for marketing and promotion.
Your website content includes text, images, videos, multimedia, and so on.
When you design your website using a CMS, you can use it to create a blog or to add news, articles, or products to your site. The CMS helps you to keep track of changes made to the website and you can easily update it whenever you need to.
You can use the CMS to create pages and customise the look of your site to fit your needs. It allows you to change the look and feel of your site.
Some of the most popular CMS are WordPress, Sitefinity, Joomla, Drupal and Magento.
A CMS gives you a variety of tools to use for your website, such as widgets and templates, an online database where you can collect and store information that you want, a variety of search tools to use on your site to find the right information and a tool to publish your site.
5 Tips on Choosing Your Website CMS
Choose a CMS based on your business needs and the type of content you wish to add to your website.
For example, if you intend to sell products online, use a CMS that has a shopping cart, allows you to customise with a variety of templates and widgets, create a search engine for your site and publish it.
Your website will be your most important asset to invest in so it's important to develop a reliable website using the right CMS.
Here are five quick tips on getting started on choosing a suitable CMS and the suggested platforms for each tip.
1. Ability to scale and adapt to the needs of your business
To choose the right platform, start by considering your business needs.
Do you need to scale quickly, or is your goal simply to start a side business and build out your website over the next several months?
Which features are necessary to support your growth, and which are just nice-to-haves?
It's also wise to consider your budget—are you willing to spend $100 to start, or more if needed?
CMS platforms to consider: Sitefinity, Magnolia, WordPress
2. Easy to use and customize
Choose a CMS that's extremely easy to use, one where you can learn quickly, and one that's intuitive and doesn't require much training.
It should enable you to customize and allow you to easily add a lot of distinctive features to your website.
Choose a platform that has the features that you need to make your online business successful.
CMS platforms to consider: Drupal, WordPress, Sitecore, Blogger (if you want to start your own blog)
3. Offers built-in support for SEO (Search Engine Optimization), blogging, and social media
Choose a CMS platform that offers both a social media presence and a platform to share articles.
This is an increasingly key component of digital marketing today.
Whether you're looking to promote your blog or launch a new online magazine, start your search with a content management system (CMS) that offers you SEO, blogging, social media, and more.
CMS platforms to consider: WordPress, Concrete5, Magento
4. Offers good customer and community support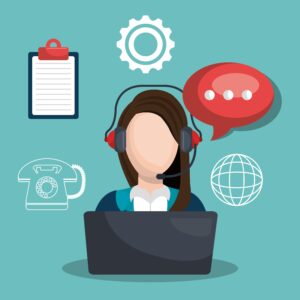 When you choose a CMS, take a moment to consider who you're going to be working with in the event of a technical problem.
Most sites with a customer service desk require a ticketing system and a customer support team to help resolve problems. With a ticketing system, customers can report issues, and the CMS provides a place for support agents to respond.
Choose one with a good base of tutorials, community forums, live chat, and round-the-clock technical support.
CMS platforms to consider: WordPress, Shopify, Joomla
5. Offers security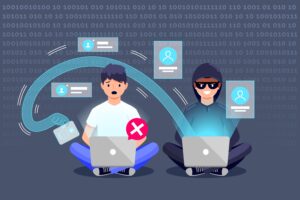 With such a big shift in technology, one of the most notable features of any website's content management system is security.
This ensures that hackers don't get access to sensitive data and use it for personal gain or destruction.
Having a CMS that allows you to keep up to date with the latest technology is essential when you consider what will happen to websites over the next several years.
CMS platforms to consider: WordPress, Joomla, and Drupal
Conclusion
If you can't choose a CMS, and you're running a small site, then a simple Blogger platform will work fine.
For larger sites, WordPress, Drupal, Joomla, and Magento would all be worth looking at.
The best thing to do is to get professional help from an established web development agency if you can afford it. The benefits of engaging the services of a professional web developer include saving time and most of them are equipped with the latest tech knowledge.
Read 5 Reasons Why Hire A Website Development Company
Read 10 Tips To Choose Your Web Development Company
If that's not possible, consider setting up a few demos of each CMS and decide which one you prefer.
If you have technical expertise, you might even want to look at one of the many content management systems that you can run yourself.
But whatever you choose, make sure that you pick a CMS that will allow you to easily add pages to your site, and a theme that will fit your brand.
Websparks is a Web Design & Development Company
Websparks is a full-service, award-winning web solutions company in  Singapore with over 13 years of experience. We specialise in web design and web development in various CMS platforms such as WordPress, Sitefinity, and Sitecore.
Our mission is to revolutionise the World Wide Web and bring sparkles to our clients' digital web presence. We provide a full range of web services and have many satisfied customers to date.
View our portfolio.
Contact us for a consultation on how we can partner with you to realise your digital dreams today.