If you're an entrepreneur thinking of setting up your digital web presence, it's vital to look for a good web design and web development company or company to help you.
Many companies or businesses outsource this important aspect of their business to friends and family, freelancers, or even low-cost web designers and developers.
The problem is in the field of web development and web design, like in most other areas, what you pay is what you get.
Save on cost and you'll likely get a lackluster website that attracts very little traffic to your pages. Nobody wants to have such a website!
If you want to have a website that wows your visitors and customers, choose a web development company to work with.
While there are many options available, you'll likely be overwhelmed. How do you know which ones offer the best services and which one is the best fit for your needs?
The easiest way is to ask for referrals in your network but not all of us have such contacts.
The next step is to be educated on the things to look out for when it comes to choosing the right company.
Here are the ten important factors to consider.
Factors To Consider When Selecting A Web Development Company
1. Research Experience & Qualifications
Every web development company has differing project experiences.
Check if the company has the necessary experience working on similar projects.
Look up the company's history of projects and how long they have been in business.
Browse the website for their portfolio and the outcomes of the projects they have worked on. Ask to look at the outcomes and check their success if you need to.
It may also help to ensure that the team working on the project has the relevant qualifications on top of the experience.
If you're impressed, you may consider working with the company.
2. Check Reputation
Reputation is another important factor to consider.
It comes with a sense of credibility and trust for you as a potential client. A high level of trust is essential for a successful working relationship between you and the company.
Do online references and read reviews about the company to have a rough gauge of its reputation. Ask for recommendations and advice from those in your network if they have heard of the organisation before.
Don't trust the reviews fully as they may be biased or fake.
3. Assess Quality of Work
Check out the company's website and look for any awards or recognition earned.
A company with a list of good reputable awards shows the quality of work it can produce.
Look at the portfolio of the web designs available. If they aren't available, move on to the next one that has an impressive one.
The right web company will produce a high-quality website that wows your visitors and stands out in the marketplace compared to a mediocre one.
The quality of your site will determine how well it performs in search engine results pages (SERPs) and whether you can attract and retain customers.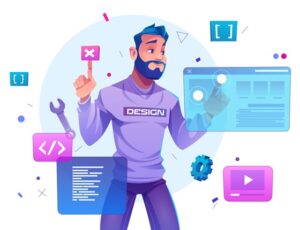 4. Creativity & Trendiness
Creativity is a highly-prized trait in any organization.
It would be ideal to come across a company that can think out of the box and creates solutions that are customised to your needs.
Look for a company that loves challenges. Whatever concepts you have, they can make it a realisation for you.
You also don't want to have a website that's outdated in terms of design. Look for a company that has modern trends in its designs by looking at its portfolio.
5. Communication & Collaboration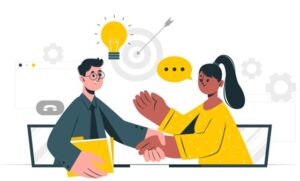 Choose a web company that hires staff with good communication skills and can work with you closely.
Communication and collaboration help the company understand your project requirements which ensure the smooth progress of the project and help them serve you better.
There should be good collaboration between both sides to ensure that the company can meet your company's objectives and expectations to help grow your online presence.
A good working relationship is vital in establishing common grounds from the start and seeing the successful completion to the end.
It can also go a long way in establishing a long-term working relationship.
6. Customer-Centric
Customer-centricity is one of the factors not to overlook when choosing a web development company.
A customer-centric company focuses on providing services that benefit you as the customer. They will understand your company's strengths and weaknesses and use these insights to help you improve your business.
At the end of the day, the company understands your brand and can translate your vision into a website that your customers love.
In addition, they should be flexible and offer you recommendations to improve your requirements. They also provide customer support so that they can solve problems quickly and effectively.
7. Competitive Pricing
You get what you pay for. The same goes for selecting a good web development company.
Check and compare the proposals of different agencies and see what they offer with a certain package.
The best isn't always the most expensive but if you choose the cheapest, don't expect a fantastic product either.
Bear in mind that the pricing differs based on the scale and complexity of the website requirements.
Hiring a solid middle-priced company probably is your best bet for getting what you require without costing you too much.
The right company should provide you with good value for money at the end of the day.
8. Copywriting Service
The copywriting service offered by a web company is also another crucial factor to consider.
Many think that writing a web page is a very easy task but the truth is, it must be catchy and able to attract users to click on the various links to your desired pages.
The copy of your website is therefore important to the success of your website and has a huge impact on your users.
If the company has its in-house copywriting service, you may rest assured that the standards and quality of copy are maintained for their previous clients as well as yours.
Some agencies hire freelancers. While this may not be a big deal, keep in mind that the quality of copywriting may differ from project to project.
9. SEO/SEM Knowledge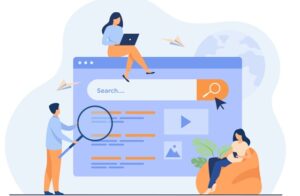 Ask yourself if the web company has any search engine optimisation (SEO) or search engine marketing (SEM) knowledge.
SEO looks at traffic generated from organic search while SEM focuses on both organic and paid search. These are important to help make your digital presence felt in today's competitive world of online business.
On top of developing a well-designed, user-friendly website for your visitors, the company also needs to incorporate SEO/SEM knowledge to make your site more visible to search engines and boost your site ranking on the search engine results page (SERP).
Look at the company's website if it's well-optimised and if any SEO application efforts or other digital marketing strategies are applied to their website.
10. Social Media Presence
Similar to SEO knowledge, if the web company doesn't have a solid social media presence, it's better to look for the next one.
Social media is a vital part of a company's digital marketing strategy. If you're looking to digitally transform your business, look for a company with good social media branding.
Check out how they brand themselves and whether they align with how they present themselves online.
Choose a company that can help you with your digital branding and transformation, not just on your website but also on social media. Having a trusted digital transformation partner is also key to your social media presence success.
Conclusion
In essence, before deciding on a particular web development company to work on your project, you need to decide what the purpose of your site and your specific requirements.
Have a clear goal in mind to ensure the smooth progress of the work to reach your desired outcome.
Once you've decided what you want and need, you can start going through the deciding factors to choose a suitable web development company.
Lastly, communicate your goals clearly to ensure that the product is a success.
Websparks is an Award-Winning Web Development Company
Websparks is a Singapore-based award-winning web design and development company with over 13 years of experience and over 550+ projects launched.
Our mission is to revolutionise the World Wide Web and to bring sparkles to our clients' digital web presence. We provide a full range of web services and have many satisfied customers to date.
Click here to view our portfolio.
Contact us for a consultation on how we can partner with you to realise your digital dreams today.