In today's fast-paced digital world, where attention spans are fleeting and competition is fierce, driving traffic to your blog website is essential for success.
Whether you're a seasoned blogger or just starting out, finding effective strategies to increase your website traffic is crucial to reach a wider audience and make your mark in the online sphere.
In this article, we'll delve into 10 proven strategies that have been time-tested and have consistently delivered impressive results in boosting blog website traffic.
By implementing these strategies, you can enhance your online visibility, attract more visitors, and ultimately take your blog to new heights.
So, let's dive in and discover the keys to unlocking the floodgates of traffic for your blog website.
Strategies to Boost Blog Website Traffic
#1 Optimise your content for search engines
In order to be found by search engines easier, using relevant keywords in your blog posts, meta descriptions, and headlines is one way to help your website appear higher in search engine results.
This technique is known as Search Engine Optimisation (SEO).
SEO is one of the most important strategies for driving traffic to your blog. It consists of different aspects such as on-page, off-page, and technical SEO.
Technical SEO helps to make sure your website has a fast loading time, is mobile-friendly, and has a clear site structure.
On-page SEO takes care of the keywords, meta descriptions, and title tags of your content while off-page SEO helps to build your website's authority through backlinking or references to your website.
Produce SEO content and articles that help search engines recognise your content's relevance and provide value to your readers.
Find out how to write SEO content in this article, How to Craft Exceptional SEO Content: 7 Easy Writing Tips.
#2 Utilise social media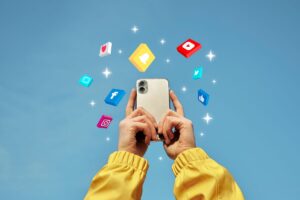 Another way to expand your audience reach and increase website traffic is to promote your blog on social media platforms like Twitter, Facebook, Instagram, and LinkedIn.
Keep in mind that not all social media platforms are created the same. Choose platforms that are relevant to your blog's niche and target audience. For example, if your blog is about fashion, platforms like Instagram and Pinterest may be more effective than Twitter or LinkedIn.
Here are some ways to utilise social media:
Craft compelling headlines (be careful with using clickbaits!) and use eye-catching images or videos to grab your audience's attention.
Share your blog posts multiple times on different days and times to reach a wider audience.
Research popular hashtags in your niche and include them in your social media posts. This will make your posts more discoverable to people who are interested in your topic.
Engage with your followers. Responding to their comments and messages helps to build a community around your blog and retain readers and drive more traffic to your website.
Encourage your followers to share your posts and tag their friends who may be interested in your content.
#3 Guest post on other blogs
Guest posting on other blogs is a great way to reach a new audience, gain backlinks to your website and expand your audience.
Start by looking for blog sites that provide high-quality content and have an engaged readership in your niche.
Below are some suggested blogs in different niches.
Technology:
Lifestyle and Fashion:
Health and Wellness:
Travel:
Food and Cooking:
Look through the blog guidelines, preferred writing style, word count, and preferred topics to understand their requirements.
Craft a compelling pitch and create well-written articles. Doing so can increase your chance of your post being accepted to the guest blog.
#4 Use email marketing
Email marketing is the oldest form of marketing which dates back to the late 1970s. It has evolved with technological advances and comes with automation and personalisation features these days.
It is still very effective despite the emergence of other digital marketing tools as it offers a direct way to communicate with your readers.
You can send newsletters to your subscribers with links to your latest blog posts and promotions.
Ensure your emails are visually appealing, personalised, and provide value.
Check out Best Email Writing Samples for tips on how to select the right template for your needs.
Start by building up your email list of subscribers. Offer free resources and incentives like exclusive or bonus content to encourage visitors to sign up through opt-in forms.
Place these forms strategically on your blog to capture the email addresses of those who are interested in your blog.
Set a schedule to send emails to your subscribers regularly. You don't want to make them wait too long before your next email and lose their interest.
#5 Collaborate with influencers
Influencer marketing has become a popular and effective strategy that you can use to expand your audience and increase traffic to your blog.
While guest blogging may be short to long-term relationships, working with influencers involves building genuine working relationships and require a longer period of commitment.
Similar to guest blogging, you need to research first and reach out to the other party to collaborate. Identify well-known bloggers in your niche or influencers who have a solid following and engage with a similar audience as yours.
You can collaborate on blog posts, social media campaigns, or other promotional activities that offer mutual benefits. Other collaborations include co-creating content, such as guest blog posts or videos, and cross-promoting each other's blogs.
By leveraging the influencer's credibility and reach, you can tap into their audience and attract new visitors to your blog.
#6 Participate in online communities
Online communities are a great way to connect with potential readers and share your content.
Join forums, Facebook groups, and social media communities related to your niche to share your content and connect with potential readers. Engage and actively participate in discussions, provide insights, and genuinely contribute to the community.
After establishing a presence and forming relationships, share and promote your blog when appropriate and add value to ongoing conversations.
Avoid spamming or self-promoting without adding real value as this may affect your reputation.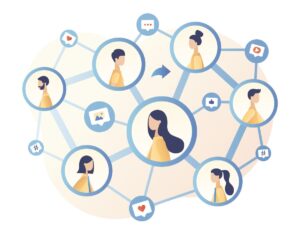 #7 Analyse your data
Website analytics tools are powerful tools that you can use to track your traffic and identify areas for improvement. These tools provide valuable insights into your blog's performance and user behavior.
Tools such as Google Analytics track important metrics such as page views, bounce rates, and user engagement. Use the data to analyse which blog posts are performing based on these metrics.
From the data, you can also identify the type of content and content formats that resonate with your readers well. You can also pinpoint where your blog may be underperforming and make improvements from there.
Properly analysing your analytics data helps you understand your audience's preferences and behavior. It enables you to optimise your content strategy and efforts to drive more traffic to your blog website.
#8 Offer freebies
Offering freebies such as free ebooks or templates, checklists or exclusive bonus content is a great inbound marketing strategy to attract new visitors to your website. It is also a way to build good relations with your target audience.
Make sure to create valuable freebies that align with your blog's niche. Ensure they are easily accessible on your website in exchange for visitors' email addresses such as direct downloads.
Remember to promote them on other platforms such as social media to entice new visitors. This strategy not only drives more traffic but also establishes your authority and builds trust with your audience.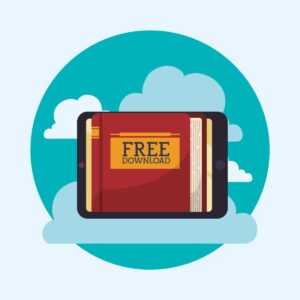 #9 Host webinars
In order to engage better with your audience, host webinars. They are interactive and allow you to connect with your audience, share knowledge, exchange ideas, and eventually drive traffic to your website.
Conduct your webinars on topics related to your blog's niche and promote them through various channels such as your blog, social media, or email list. During the webinar, provide valuable insights, practical tips, and answer participants' questions.
At the end of the webinar, direct participants to visit your blog for further information and resources. Hosting webinars not only drives traffic but also positions you as an authority in your field and fosters deeper connections with your audience.
Make sure the webinars are informative, engaging, and provide value to your audience.
#10 Use paid advertising
Paid advertising can be an effective way to target your ideal audience and drive traffic to your website.
You can try out paid advertising on platforms like Google AdWords, Facebook Ads, or Instagram Ads. They allow you to reach a highly specific audience based on demographics, interests, or search intent.
Make sure you set clear goals and a budget for your advertising campaigns and optimise your ads using A/B testing for maximum impact.
Use techniques such as creating compelling and persuasive headlines using emotional words and clear messages as well as attention-grabbing images for your ads.
Continuously monitor and optimise your campaigns based on the performance data to maximise your return on investment.
Conclusion
Boosting your blog traffic requires a multifaceted approach that combines various strategies. Remember that consistency in publishing quality content and in your marketing blog efforts such as engagement with your audience are key factors in building a successful blog.
By implementing the above strategies, you can increase your blog's visibility, attract new readers, and ultimately achieve your traffic or conversion goals.
Keep experimenting, learning, and refining your tactics to continuously grow and thrive in the ever-evolving digital landscape.
If you find that you need professional help in any of the strategies above or even to write blog content for you, consider an agency like Websparks.
Websparks is a digital web solutions company based in Singapore with a dedicated team of digital marketing professionals.
Contact us to help you reach your goals for your blog.