It's time to unveil the incredible team bonding experience of our Vietnam team!
Just last week, the team embarked on an unforgettable spa day on 29th June. The atmosphere was filled with excitement as they indulged in a wide array of spa activities.
From luxurious Jacuzzis and rejuvenating saunas to soothing foot baths and the invigorating mineral mud room, they explored every corner of relaxation. They also embraced unique experiences like TogulBang traditional medicine, an enchanting infrared cave, a captivating Igloo snow room, and the calming Hinoki Oxy room among many others. And of course, who could resist dipping their toes into the delightful fish massage pool?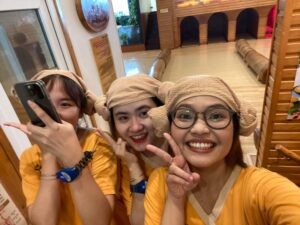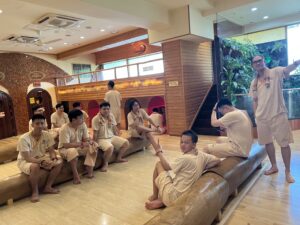 After all the pampering, the team gathered for a sumptuous lunch. It was indeed a delightful moment where they let loose, unwound, and reveled in one another's company. Bonds were strengthened over delicious food, heartfelt conversations, and shared laughter.
Our Vietnam team truly exemplifies the perfect blend of hard work and rejuvenation.
Stay tuned for upcoming adventures from the Singapore team!
#VietnamTeamBonding2023