You may have read or heard about how using Sitecore technology can bring about great advantages for your business.
Sitecore is an award-winning platform for managing all your digital content, including web and mobile sites.
Sitecore CMS is an easy-to-use software that lets you build a website in less than a minute. It offers a great solution for you if you're looking to develop an e-commerce site or a dynamic, responsive web presence.
If you are a marketer or designer, you can use Sitecore to build websites, mobile apps, marketing automation, and more.
Its approach is centered on personalization, meaning the platform offers ways to make every visitor's experience unique and meaningful.
This is done by tailoring the content and experiences of your website based on past behavior, location, and device preferences.
If using a new platform is daunting or you want to leverage the power of Sitecore further with the help of a solution provider, then you probably want to work with a good Sitecore partner on a solution that will support your business needs.
Working with a Sitecore Solution Provider is the best way to go as they bring a host of additional benefits to your business.
In this article, we'll first look at the reasons why you should work with a Sitecore partner before looking at how to decide on the right partner.
Why work with a Sitecore Solution Partner
Here are seven reasons why you should consider partnering with an experienced Sitecore Solution Partner.
A Sitecore Solution Partner can:
1. Provide you with access to training and educational materials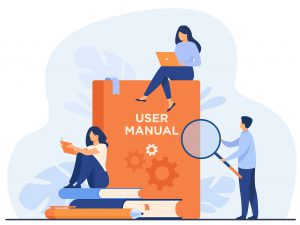 A good Sitecore partner is there to assist you in making sense of the technology, show you examples, explain concepts and give guidance throughout the entire process.
2. Help you set up a Sitecore project or migrate your existing system to Sitecore
This means getting your content in the right format, setting up your workflows, and publishing it to the right channels.
The partner will help you with the technical implementation of your site. From the installation of the product to training and configuration, the team can get you up and running with a great new website.
3. Provide the right level of support for building your Sitecore website
You can gain access to a range of services to take full advantage of the capabilities of the content management system (CMS).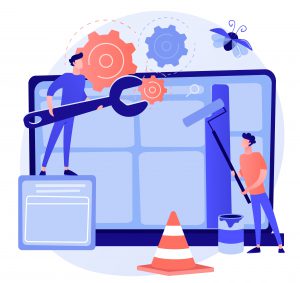 Besides this, solution partners can help you with ongoing maintenance and support for all Sitecore solutions, including training, upgrades, patching, and bug fixes.
4. Connect you with other businesses in your area
You can be connected to businesses in your area that is using Sitecore successfully. They can also introduce you to people within the company who are responsible for different aspects of its success.
5. Provide you with faster results than DIY projects
You'll be able to achieve faster outcomes because Sitecore solution providers can take advantage of the latest tools available.
These newer technologies can give them a significant speed boost when compared to older methods.
6. Provide advice or feedback
A good solution provider is someone you can turn to if things go wrong.
In a partnership situation, you'll work with the same person throughout the process. That means you can always ask for advice or feedback.
7. Help you save money in the long run
There are many ways to promote your business, but not everyone knows the best way.
Partnering helps you understand the bigger picture of how to make things happen online.
You'd be surprised by how much you can cut down on costs when you have someone else taking care of it.
How to Choose the Right Sitecore Solution Partner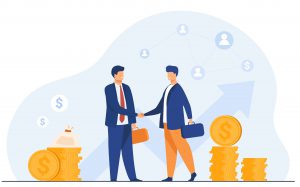 There are many options available when it comes to selecting the right partner for developing a Sitecore application.
There are hundreds of companies out there that offer services for this purpose.
But before you can decide whom to hire, you must first figure out the details of your requirements to make an informed decision.
Therefore you must understand your specific needs completely.
Let's look at the five tips to help you choose the right solutions partner.
1. Cost-effectiveness and the kind of support you require
If you want someone to look after your project from start to finish then you may want to consider hiring an agency rather than going through a single vendor.
The next thing to do would be to evaluate the cost-effectiveness factor of the vendors in question.
Remember, you always want to pick a provider who offers you quality solutions at affordable prices.
You should also make sure you get a quote from all the potential partners based on their expertise and knowledge.
2. Understands your specific needs
This means ensuring you know all of the modules you need before you sign up with a partner.
Do some research into their client portfolio to get an idea of their capabilities. Check the partner's level of experience, qualifications, and knowledge of your field.
Make sure to choose a partner who understands your specific needs and can meet them according to their experience and knowledge.
3. Provides the necessary services and products
Carry out your research into the types of services and products that your potential partner can provide.
Ensure you have a thorough idea and understanding of how their services and products can serve your needs.
4. Provides good customer service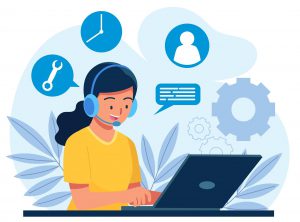 Ask yourself whether you can work with the person who's going to be handling your project.
Are they friendly, polite, and good at explaining things? Will you be comfortable talking to them regularly?
You don't necessarily need to hire a company with great customer service skills but if they can help you make decisions based on facts instead of opinions then that's ideal.
5. Has a good reputation
Ask for referrals from your contacts or look for those that provide good testimonies. Having a good reputation puts your mind at ease knowing the partner can deliver what they have.
At the end of the day, your partner is there to assist your business to grow.
They should offer advice and support for the long term and ensure you have everything you need.
You don't want to end up regretting working with someone who didn't deliver what they promised.
Conclusion
A good Sitecore solution provider will help you grow your business in the right direction.
They'll be a sounding board and your partner can help you determine which areas to focus on for growth. Your partner will help you with strategy, implementation, and ongoing maintenance.
Choosing a partner who has experience working with Sitecore can help you avoid common mistakes in the process.
You'll be better able to avoid wasting time and money and avoid pitfalls along the way.
Websparks is a Sitecore Solution Partner
Websparks is an award-winning web solutions company based in Singapore and is a Sitecore Solution Partner.
We help to bring our customers' unique visions to dynamic life on their websites with the Sitecore Experience Platform.
Schedule a consultation with us to find out how we can help you build a successful Sitecore solution for your business.