You may have a website that is built using the Sitefinity platform.
Progress Sitefinity is built with businesses in mind to enable them to deploy enterprise-grade experiences. It's also one of the many content management systems (CMS) in the market that you use to build, manage, store and publish content on your website.
Progress Sitefinity was developed and launched in 2005 by Telerik, a Bulgarian software company founded in 2002, and has become one of the leading providers of open-source content management solutions. It offers a full spectrum of products and services for every type of user from developers to independent software vendors (ISVs), from small businesses to enterprise-level organizations.
Perhaps you want to leverage the full range of benefits offered by Progress Sitefinity and bring your website to the next level of competitiveness in order to meet your business needs.
This article explores why you should consider working with a Progress Sitefinity Partner in order to meet your desired website and business goals.
What is Progress Sitefinity
While many CMS options are available, including WordPress, Joomla, and others, Sitefinity is the top CMS choice for enterprises because of its rich feature set developed for businesses.
It's highly customizable and offers advanced features such as multi-site management, a content delivery network (CDN), and a powerful analytics engine.
Sitefinity CMS offers an intuitive user interface and delivers engaging digital experiences for your customers. Sitefinity makes it easy to build websites that look great on desktop browsers and mobile devices.
The latest version is Sitefinity DX 14.3. It's feature-rich which features new HTTP security headers, GraphQL support, and faceted search results, to name a few.
Sitefinity DX 14.3 offers some great tools and features, especially for marketers. It includes the Sitefinity AI Conversion Rate Optimization Tool and Content Recommender.
The Conversion Rate Optimization tool allows you to analyze your website's behavior patterns to recommend content and pages that convert visitors.
The Content Recommender helps you to suggest content and pages based on visitors' browsing behavior. So, it helps you create relevant content and recommendations based on your website visitor's behavior.
For developers, Sitefinity's rapid application development, rapid delivery, and ability to focus on design are perfect for building out your custom websites and apps.
The simplicity of making apps using Sitefinity can greatly reduce development costs.
So while it may not be the best solution for every business, if you're looking for an affordable, yet powerful content management system, you should give Sitefinity CMS a try.
Benefits of being a Progress Sitefinity Partner
The idea of being a Progress Sitefinity Partner is not just another title; it's a badge of honor.
Being certified as a Partner is a recognition of the company's experience and skills in Progress Sitefinity solutions.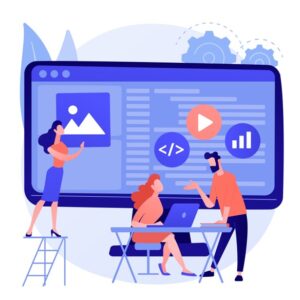 A Progress Sitefinity Partner gets to enjoy the following benefits:
(i) access to the best and most advanced training and technical support
(ii) the ability to market custom website development skills
(iii) access to powerful tools for building next-generation online properties
(iv) learn new technologies and share the knowledge with the team to ensure everyone has the necessary knowledge
(v) able to provide insights into product direction and development as well as access to exclusive content
(vi) deeper level of engagement and interaction with the software and its users
(vii) customers get a better website experience in terms of faster speed, higher traffic capacity, and improved conversion rates
Why work with a Progress Sitefinity Partner
As technology progresses, websites have become a great way for business owners to communicate directly with their customers.
If you want your business to thrive in this age of digitalisation, you may find Progress Partners to be extremely valuable today.
A Progress Sitefinity Partner offers the full set of capabilities you need for your projects, helps build and upgrade your website, and provides maintenance and support.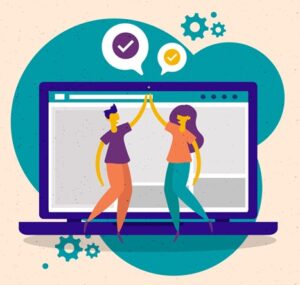 Below are some of the benefits you may enjoy if you choose to work with a progress partner:
(i)   improved website's digital presence due to the support
(ii)  access to exclusive content
(iii) enjoy the latest version of Sitefinity along with its latest features
(iv) business' uniqueness leveraged to your benefit
(v) delivery of successful solutions suited to your needs
The bottom line is to enable your business to thrive in the age of digitalisation by driving more traffic to your website and more sales.
If you have plans to expand and digitalise your business, then you definitely should look into working with a Progress Partner to help you.
Consider the following pointers for choosing the right one for your business.
How to choose the right Progress Sitefinity Partner
There are many progress partners out there and it can be overwhelming.
When choosing the right partner, it's important to consider your business needs and goals and ensure the partner has the expertise to meet them.
Here are some points to look out for when choosing the right one for your business.
The progress partner has the right experience and skill sets
The progress partner has a strong history of providing quality products and services including technical support
The progress partner is committed to the continuous development of their products
The progress partner is not looking for a quick sale but is committed to a long-term working relationship
Do your research thoroughly and arrange for a consultation to speak with the potential partner.
Websparks is a Progress Sitefinity Premium Partner
Websparks is a Progress Premium Partner, an award-winning, full-service web solutions company based in Singapore. Being certified as a Premium Partner is a recognition of our expertise and success in delivering Progress-based solutions to customers. We are the only Premium Partner outside of US with over 40 successful website implementation to date. As a Progress partner, our Sitefinity developers play a crucial role in helping organizations of all sizes – across all industries – transform and run their businesses.
Websparks won the 2023 Progress Sitefinity Website of the Year Awards in the Education category, emerging winner among the other global finalists. The award recognises partners for the exceptional digital experiences they deliver to the end users. Over the past 13 years, Websparks has built up a strong portfolio spanning over 180 clients within government agencies, healthcare, and education sectors.
With a proven track record, we emphasize quality delivery with ITIL Certified Service Management.
Websparks is also an ISO 27001 and ISO 9001 certified company.
Services that we offer as a Progress Premium Partner:
3rd Party Systems Integration
Ecommerce
Enterprise Content Management
Existing Projects Audits
Graphic Design
Hosting / Cloud Technologies
Mobile Friendly Websites
Sitefinity Support and Maintenance
Version Upgrades
User Sitefinity Training
And many more…
We also provide other web services such as web design and web development.
Check out our full range of web services here.
Looking to work with a Sitefinity Partner?
Consult Websparks today to see how we can help realize your dream website.