When you hear the word digitisation, digitalisation, or digital transformation mentioned, something digital comes to your mind but you may not know how it fits into the context of the different terms.
You may be familiar with digital devices such as mobile devices, laptops, and tablets or technologies that arose in the digital age such as cloud computing, automation, and artificial intelligence (AI), to name a few.
But why do we need to develop an understanding of digitisation, digitalisation, and digital transformation? It's because the digital age we are in has become an integral part of our lives and is becoming more important.
Today's economy is rapidly changing and transforming, and digital technology is becoming a major driving force behind its evolution.
Digital transformation has become a big buzz that's being mentioned a lot in the business world and increasingly common over the last few years.
E-commerce stores such as Amazon and eBay which are digital businesses and operate fully online are doing very well and getting more popular among consumers nowadays.
While digitisation and digitalisation are often used interchangeably, they refer to different concepts critical to understanding today's rapidly changing business environment.
Every aspect of life is becoming increasingly digitised, digitalised, and transformed. The process is further accelerated by the onset of the COVID-19 pandemic in late 2019.
In this article, I'll discuss the concepts and examples of digitisation, digitalisation, and digital transformation.
Understanding Digitisation, Digitalisation, and Digital Transformation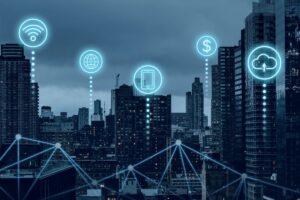 Why is there a need to go digital?
With the power of the internet, smartphones, and other digital tools, people are interacting with their world in a completely new way with the advent of digital technologies.
The impact that it has had on the lives of people is inevitable.
As technology has improved, so have our capabilities as humans.
We can communicate with one another in ways that would have been unthinkable only a few decades ago. This has also revolutionised the way that businesses work.
Businesses that used to run on the traditional models of brick-and-mortar suffered losses and eventually failed during the pandemic lockdown. Many were forced out of jobs in the process.
One such example was the closure of Robinsons' stores in Singapore, an iconic departmental name with a long operational history in the nation. Today, Robinsons is operating its business fully online.
The advantages of operating online are that businesses are no longer limited by physical space or natural resources. If you own a digital business, you can now provide goods and services to the world around the clock.
This type of accessibility has completely changed the modus operandi of businesses and made it possible to run a business entirely online.
Next, let's take a look at the three stages of digital transformation.
Digitisation
Digitisation is the process of converting anything analog into a digital format. This is the first necessary step toward digital transformation.
It involves taking analog information, such as hardcopy documents, images, or audio recordings, and converting it into a digital format that can be easily stored, transmitted, and processed by computers.
The goal of digitisation is to make information more accessible, portable, and easier to manage. Digitisation has a wide range of applications, including text, images, audio, and video.
One of the main benefits of digitisation is that it makes it easier to store and access information.
For example, converting paper documents into digital files makes it possible to easily search and retrieve information from a large pool of documents.
Digitisation also makes it possible to share information anywhere anytime and more easily, as digital files can be transmitted over the internet or other digital networks. It increases collaboration and communication among coworkers and other stakeholders.
In addition, digitisation makes it easier to automate many business processes especially repetitive tasks, as digital information can be easily processed by computer programs.
Digitalisation
Digitalisation, on the other hand, is the use of digital technologies to transform business processes, operations, and customer experiences.
It involves the integration of digital technologies into every aspect of a business, from customer service to internal operations.
The goal of digitalisation is to improve efficiency, reduce costs, and drive growth. Digitalisation not only involves digitisation but is also about rethinking and optimising the way businesses operate.
One of the key benefits of digitalisation is that it makes it possible to automate many business processes and repetitive tasks, freeing up employees to focus on more strategic tasks.
For example, digitalising a company's customer service operations can lead to less manpower and significant cost savings. It also delivers a better customer experience.
Another example is virtual meetings using video technologies such as Zoom where staff no longer need to gather in a physical meeting room.
With the advent of digital marketing tools and trends, personalised marketing campaigns are made possible that target individual customers based on their behaviour and preferences.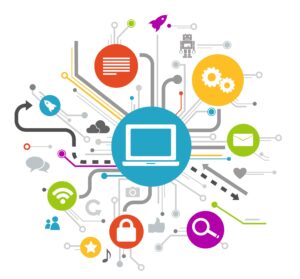 In addition, digitalisation can help companies better understand their customers and respond quickly to their needs, as they can gather and analyse large amounts of real-time customer data to identify trends and preferences.
On top of these benefits, digitalisation can also help companies stay ahead of the competition.
Companies that embrace digitalisation are able to quickly respond to changes in the market and take advantage of new opportunities, while companies that lag behind risk being left behind.
Despite these benefits, many companies struggle to fully embrace digitalisation due to a lack of understanding of what it means and how to implement it. Some companies may focus too much on digitisation and not enough on the larger digital transformation journey.
For example, a company may digitise its customer service operations, but not take advantage of the opportunities offered by digital technologies to improve the overall customer experience.
Digital Transformation
To achieve digital transformation in any organisation, digitisation and digitalisation need to take place first.
These two processes form the bigger picture of digital transformation which is understood as the integration of digital technology into all areas of a business.
This results in fundamental changes to how the business operates and delivers value to customers. It is a strategic process of utilising technology to fundamentally improve processes, culture, and customer experiences.
To fully embrace digital transformation means to rethink the way business owners do business and take advantage of the opportunities offered by digital technologies to transform their operations, improve their customer experience, and drive business growth.
To be successful with digital transformation, companies must first understand the difference between digitisation and digitalisation.
Digitisation is a necessary first step, as it provides the foundation for digitalisation by making it possible to store, process, and transmit information in a digital format.
However, it's not enough on its own to drive business transformation.
Digitalisation needs to happen next before digital transformation can take place. This is where it requires a deeper understanding of how digital technologies can be used to transform business processes and improve the customer experience.
In reality, the road to digital transformation is without its challenges. Each business or organisation will undoubtedly encounter its own challenges or make miscalculated moves on the digital journey.
70% of all digital transformation projects end in failure, according to a study by McKinsey.
Ultimately, overcoming the challenges is worth the effort as a successful digital transformation will definitely take the business or organisation to a whole new level and open up more growth opportunities.
How to Get Started on Your Own Digital Transformation Journey
To get started with your own digital transformation journey, here are the steps you can take.
(i) Identify areas for digitisation and digitalisation
Identify aspects of your business and prime them for digitisation followed by digitalisation.
Rethinking and evaluating existing processes or creating new processes are ways to capitalise on the capabilities of digital technologies.
(ii) Determine the types of digital technologies needed
Identify the areas of improvement and determine the types of digital technologies needed.
There are plenty of technologies to leverage in the market.
Take time to evaluate the different technologies available and choose those that best meet the specific needs of your company.
You may need to work with your IT team or partner with a digital transformation consultant to do this.
(iii) Determine how to integrate these technologies
Decide how to integrate the different technologies into your business operations and make sure that they work together seamlessly.
This is your digitalisation step.
Make sure you don't rush the process to avoid failures and unnecessary costs.
If you need help with this step, you may find out more here or consult a digital transformation partner.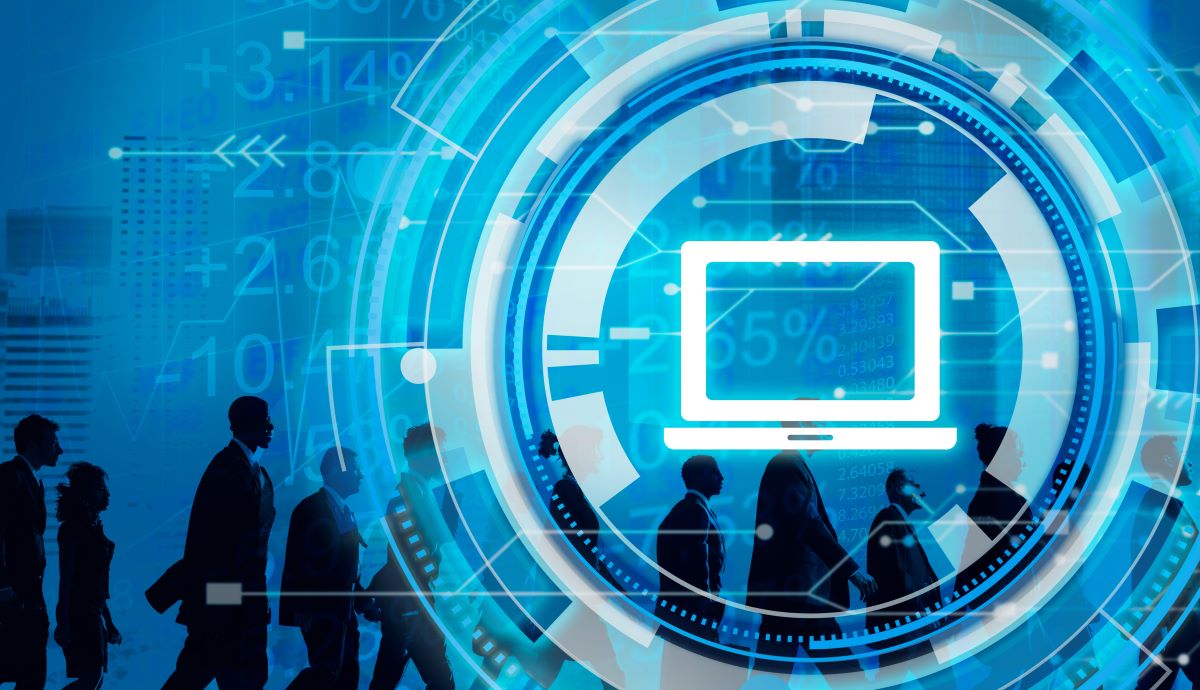 (iv) Implement change management
In addition to technology considerations, you must also consider the people and culture aspects of digital transformation. To achieve success in digital transformation, the people in your company need to embrace the changes.
Digital transformation requires a significant shift in the way people think about and approach their work. Your company needs to support this change.
This may involve training employees on new technologies, creating new roles and responsibilities, and establishing a culture that values innovation and continuous improvement.
(v) Continuously monitor & adjust your digitalisation efforts over time
Digital technologies are constantly evolving. The ability to adapt to these changes is vital in order to stay ahead of the competition.
This requires a willingness to experiment, try new things, and continuously refine your digitalisation strategies.
Some ways to keep track of the latest tech developments involve attending tech events such as webinars, signing up for tech newsletters or forums, and following tech thought leaders on social media.
Read How To Kickstart Digital Transformation For Your Business.
Choosing Websparks as Your Digital Transformation Consultant
Websparks is an award-winning digital company based in Singapore. Our vision is to help our clients achieve a stronger digital presence through our services and technologies.
With over 13 years of experience in Web Project Management under our belt, our team has worked with multiple stakeholders and developed award-winning projects across different sectors.
We offer customised digitalisation solutions and services to our clients, such as web development, UX/UI design, digital marketing, and content management system (CMS) implementation.
Our clients include the government and education sectors, as well as small and medium enterprises (SMEs) and multinational companies (MNCs).
With over 550+ projects done, we've built a trusting relationship with our clients. That's why we are one of the preferred choices in the minds of our clients.
By taking a holistic approach to integrate digitalisation in all aspects of your business, our professional and experienced teams of project managers are here to help you successfully embrace digital transformation that drives business growth.
Websparks holds several accreditations and is also a solutions partner in various technologies such as Progress Sitefinity Premium Partner and Sitecore Solutions Partner.  Check out our portfolio.
Consult us today on how we can partner with you on your digital transformation journey.