Perhaps you have just set up a website for your new company, revamped your existing website, or developed an application or full cloud infrastructure on Amazon Web Services (AWS).
You may also be looking at engaging external experts to help implement projects such as migrating to AWS cloud or designing your infrastructure.
The next important step is to look for the right Amazon Web Services (AWS) partner to work with to help you develop your projects further.
In this article, we'll look at the things to consider when it comes to choosing the right AWS Partner to work with.
AWS Partner Network (APN)
The AWS Partner Network (APN), Amazon's global partner program, is a global community of 100,000 partners from more than 150 countries. It comprises AWS Partners that are strategic and experienced experts with strong knowledge of the AWS ecosystem.
AWS Partners or AWS Partner companies provide innovative solutions by helping customers take full advantage of AWS technologies.
Together, AWS Partners and AWS collaborate to solve technical problems and challenges, win contracts and deals as well as deliver value to clients and customers.
You may already know that working with an AWS Partner can be a game-changer for your business. Working with AWS Partners helps deliver solutions through AWS-managed services that meet your business needs of lowering costs, and achieving greater agility and value for your business.
With a large pool of AWS Partners to choose from, it's important to ask yourself what to look out for when looking for an AWS Partner to work with.
Let's dive into the five important things to consider when looking for your AWS Partner.
What to consider when choosing your AWS Partner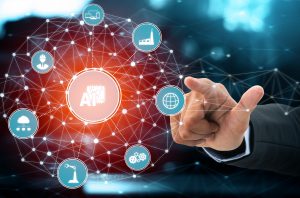 Before you start evaluating different AWS Partners, it is vital to go through the following pointers so that you have a clearer idea of what you are looking for:
(i) clearly define your company's needs and constraints
(ii) decide on your overall budget to spend on this area, and
(iii) evaluate your company's level of AWS expertise
The abovementioned points are some ways that can guide you before you start to find the right AWS partner for your business.
After you have gone through the pointers above, you can use the following factors to help you in choosing your AWS partner.
1. Types of Partners
There are two different types of partners in the APN: Consulting and Technology.
APN Consulting Partners
If your company is looking to migrate to AWS cloud and has no in-depth knowledge of the public cloud computing landscape, then it could face migration difficulties or obstacles tough to resolve.
APN consulting partners are the type of partners you should consider if you are looking to migrate to the AWS cloud, develop and build new applications, and design and manage your infrastructure on AWS.
They can work with you to build solutions catered to your needs.
APN consulting partners have the relevant expertise, experience, certification, and knowledge of the different AWS-managed services such as Amazon S3, Amazon CloudFront, and AWS Lambda to name a few.
APN Technology Partners
APN Technology Partners provide pre-built software tools and services hosted on or integrated with AWS. These pre-built solutions allow you to focus on growing your business.
You can leverage these tools and services to gain access to the AWS platform. This way, you can save time and money by using the same set of tools and services.
For example, you can use the Amazon Virtual Private Cloud (VPC) feature to create and manage secure virtual networks and AWS accounts.
With VPC, you can securely isolate your network infrastructure and applications. This means that you can protect your network and data from outside access.
They are an option to consider if your company is tight on budget and has some AWS experience among the staff.
2. Qualifications and Scope
Once you have clarity on your project goals, and the types of services and support your company requires, then you want to consider the credibility and expertise of the partner in those areas.
Question to ask yourself, does the partner firm have AWS-certified professionals who can deliver quality solutions targeted to your business needs?
Having different qualifications speak volumes about the partner's level of investment and commitment to AWS.
Check the details on the qualifications of the team members to access the level of expertise they have in different areas and technologies.
On a side note, it pays to spend time researching this if you are investing a huge amount of money into your project!
At the end of the day, a highly qualified team of AWS professionals who is skilled in different areas can develop the sparks and work magic for your business goals.
3. Experience
Another important consideration is whether the partner company is experienced in your project areas. If they are, then they can help you achieve your desired outcomes and goals easily.
The partner that you choose should have worked on similar projects in the past and shows a proven track record of their capabilities.
Check up the partner's website on their clientele base.
It also helps to check how much of the partner's business is focused on the area of your need, say, AWS cloud services. Is it a core component of their business or an add-on?
Something to think about.
4. ISO (International Organisation for Standardisation) Standards
This is one of the factors you can't overlook when quality assurance and safety is of utmost importance in any business.
One of the ISO (International Organisation for Standardisation) standards that spell out principles for a quality management system is ISO 9001. It is an internationally recognised standard for quality management systems (QMS).
Consider partner companies that are ISO 9001 certified. Companies that are ISO 9001 certified shows you that their products and services meet global standard.
Another standard you should look out for in partner companies is ISO 27001.
This is an information security management standard that companies adhere to in managing risks related to information security threats.
5. Location
The last factor to consider is the location where your AWS partner is based in.
Although we live in the digital age of online meetings and video conferencing, it still helps to consider the possibility of face-to-face project meetings if the need arises.
At the same time, even if you're not looking at face-to-face meetings, consider the time zone differences.
If they are too excessive, then the partner may not be an ideal choice for your company.
It may be wiser to consider an AWS Partner that is based in the same location as your company.
Why Choose Websparks as Your Preferred AWS Partner
Websparks is an award-winning, full-service web solutions company based in Singapore.
As an AWS Partner Company in Singapore, Websparks is also named APN Select Consulting Partner. Our team is made up of trained and certified members who demonstrated customer experience.
Websparks is both ISO 27001 and ISO 9001 certified. We are also a Sitefinity, Sitecore, OutSystems, and the only Silver Certified DotNetNuke certified partner in Singapore.
As an AWS Partner, we demonstrate the following capabilities:
Professional Services – Usability Design, Custom Application Solutions, Consultation, Project Management, and Agile Methodology Workshops
Web Development – Web Conceptualisation, Responsive layout, and Maintenance
Content Management System – .NET CMS (DNN Evoq, SiteFinity, SiteCore), PHP CMS (WordPress, Drupal, Joomla, WooCommerce)
Electronic Direct Mailer – E-newsletter design and E-mail blast
Websparks focuses on the following 3 "E"s:
1. Expertise
Diversified experience and portfolios from both the private and public sectors
Profound knowledge of various platform requirements and best practices
Focus on Government and IHL Sector Projects for over 18 years
80% of projects within Government and IHL Sectors
2. (User) Experience
Focus on user experience
Increased traffic
Higher user engagement
Award-Winning websites
3. Extensive (Approach)
Integrated approach to website development
Encompasses front-end design, technical implementation, content creation, SEO, UX and UI, and so on
Considers how a change of design or development will affect other parts of the project
Contact us to discuss how we can partner with you today.