As a web developer, how do you stay ahead in the world of web tech development that's constantly evolving?
With new developments, technologies, and tools that emerge daily, it's essential to stay on top of the latest trends and best practices to build projects that suit the changing needs of your clients.
In this article, we'll share some quick tips for you to stay ahead of the game and help you succeed as a web developer.
Let's dive in!
#1 Keep learning
Attend workshops and conferences, read blogs, follow industry leaders such as Jen Simmons on social media like LinkedIn, and stay updated with the latest trends and tools.
Here are some recommended blogs to read:
Smashing Magazine –  Smashing Magazine is a popular web design and development blog that covers topics from UX design and coding to accessibility. It has sections on workshops, conferences, books, and articles to check out.
CSS Tricks – This blog covers CSS, HTML, and JavaSript topics in an approachable way. It is a great resource for web developers.
#2 Stay organised
Use version control systems such as Git for coordination, and keep your code, files, and projects organized for efficient workflows.
Staying organized helps you be more effective and reduces the chances of errors and issues.
#3 Write clean code
Follow proper coding conventions and comment your code to make it easy to read and maintain.
Besides benefitting yourself, this makes it easier for others to work with your code and collaborate on projects.
#4 Test thoroughly
Use testing frameworks and automation tools such as Cypress to ensure your code works as expected. This will save you loads of time in the long run by detecting issues and bugs early on.
#5 Collaborate and communicate
Utilise collaboration tools to stay in touch with your team and ensure everyone is on the same page.
Trello or Slack are some of the more popular tools to help you work more effectively as a team and produce better results.
#6 Embrace feedback
Feedback is important for personal improvement and career growth.
Be open to feedback from colleagues, clients, and users so that you can learn where and how to improve your skills.
#7 Stay passionate
It's essential to keep your passion for web development alive when things become challenging.
Celebrate your successes, learn from your failures, and keep striving for improvement by learning new things along the way.
#8 Network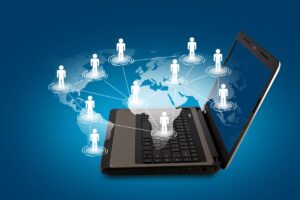 Networking is key to success in any industry. The web development field is no exception.
Attend local meetups or conferences to expand your network, and join online forums or learning communities to learn from others.
Build and maintain relationships forged through events so you have a network of support for future ideas exchange and learning.
#9 Keep track of your progress
Set goals, track your progress, and more importantly, celebrate your achievements to stay motivated. This helps you stay focused on your goals and make progress toward achieving them.
#10 Share your knowledge
Sharing your expertise not only helps others but reinforces your own skills.
Offer to mentor new developers, conduct learning sessions in your team or company, blog on your expertise, or speak at conferences.
#11 Understand your projects' goals 
Gain a thorough understanding of the client's business goals and objectives of the projects you handle so you can better align your work with the overall mission.
This helps you be a better developer and value-add to the projects.
#12 Relax and practice self-care (Bonus)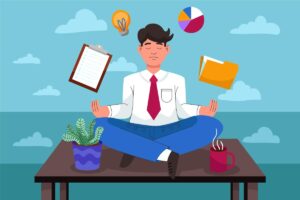 Regardless of the industry that we are in, it's important to prioritize self-care and take breaks to avoid burnout. More so when you are in the challenging web tech development industry.
Schedule your much-needed holidays or breaks throughout the day, exercise regularly, and make time for leisure hobbies. This way, you will be happier, more productive, and more creative at work.
Your ability as a web developer to solve problems, innovate, and work efficiently is critical to succeeding in your career. Develop healthy self-care habits and watch your efficiency improve.
Conclusion
By implementing the above tips outlined in this article, you can develop a better and more systematic approach to your work, improving your productivity.
Whether you're a fresh graduate or a seasoned pro in web development, you will benefit from the tips and grow in the field.
Develop an open and curious mind, keep learning, and stay passionate about your work.