Congratulations on successfully launching your business. You may be operating your business online and/or offline.
Either way, it's vital to tap into the power of digital marketing in today's digitalized world.
Digital marketing is online marketing where you connect with your potential customers using the internet and other forms of digital platforms such as social media.
Consumers like you and me are spending more time than ever browsing online stores, checking out the latest deals online, and consuming lots of online content.
Digital marketing has thus become essential for small businesses like yours to grow and compete in the market. It allows you to reach your target audience more effectively and efficiently, build your brand and drive sales.
As someone new to digital marketing, the following five steps are crucial to helping you build a successful digital marketing strategy to grow your business.
How to Grow Your Business with Digital Marketing
Step 1: Define Your Target Audience
Before you start running any ads or posting any content online, it's vital to identify your target market. This step will be tedious (but definitely pays off in the long run!).
Knowing your target audience helps you create better and more effective marketing campaigns that resonate with them.
Tips for identifying your target audience:
1. Conduct market research
Find out your target audience's pain points and how your product or service can be a solution for them through conducting surveys, interviews, reading reviews or participating in forums.
2. Analyse customer data
If you already have a website up and running, you can also analyse your customer data using several customer analytics tools such as Google Analytics, a free software by Google.
3. Create target personas
After you've done the initial research, it's time to define your target audience by coming up with personas. They help you understand your potential customers and better tailor your digital marketing strategies to them.
You may have a single persona or groups of personas depending on your niche market.
The target persona should be based on a real person's personality traits, interests, demographics, location, struggles, and motivations.
Here is an example of a target persona.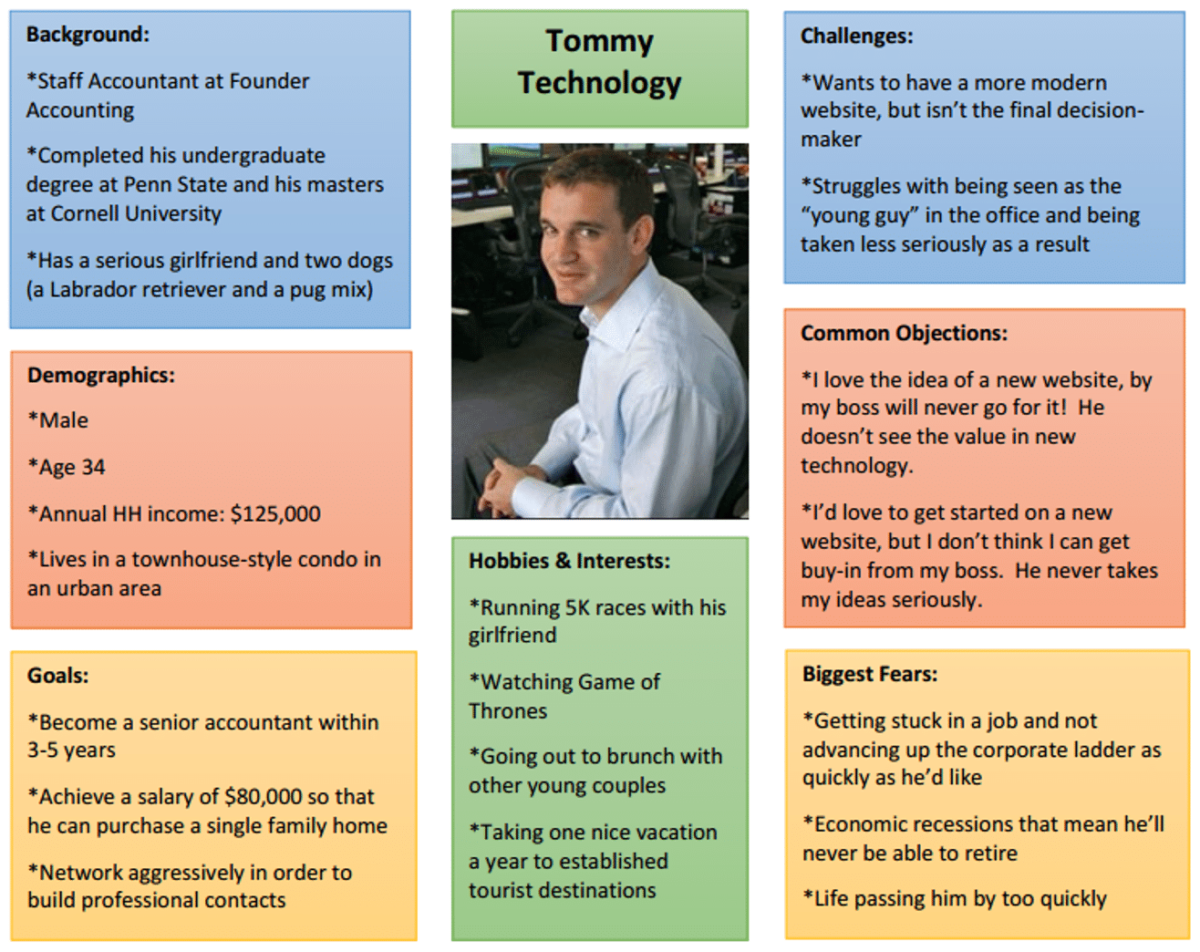 Knowing your target audience well helps you create content and campaigns that they can relate to and resonate with, eventually leading to conversions.
Step 2: Develop a Strong Brand Identity
It's essential to develop a strong brand identity so that you can stand out from your competitors as well as establish your unique positioning in the market.
The brand identity should represent who you are as a business, and how you want your customers or potential customers to perceive and remember you.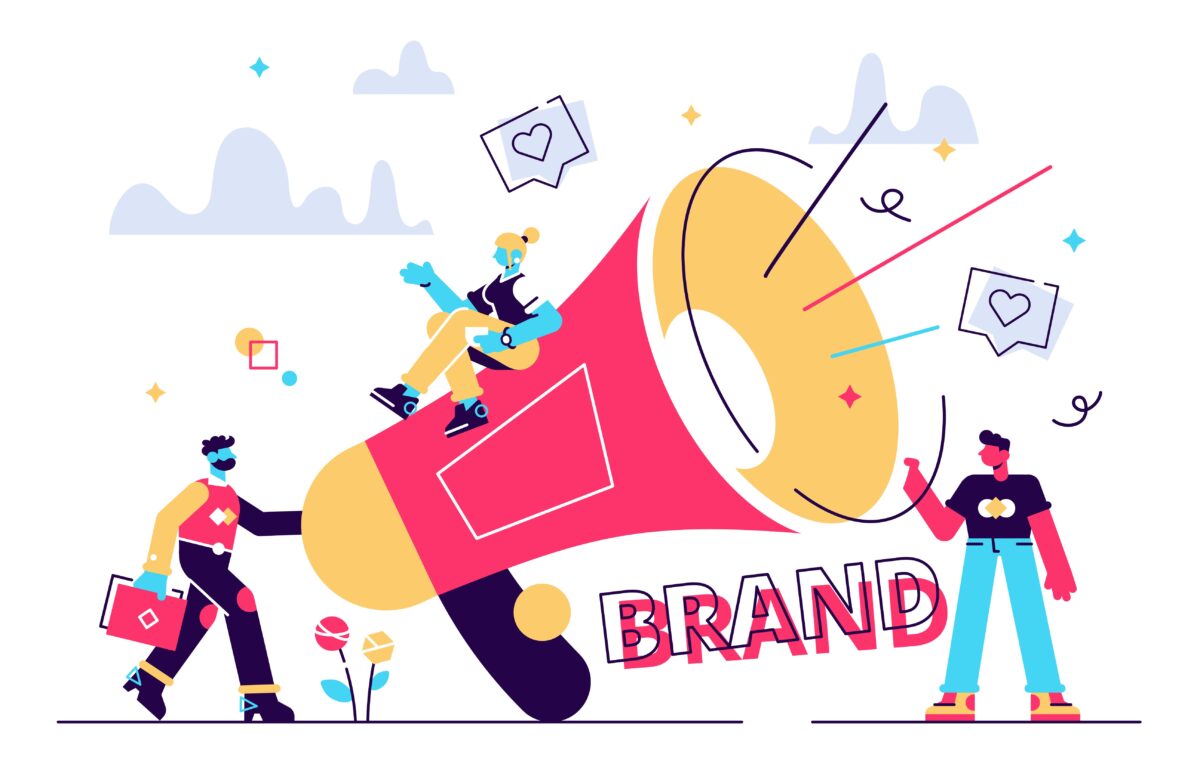 Tips to develop a strong brand identity:
1. What are your brand values? 
Define what your business stands for and the values that it embodies and guides your decisions. They should align with your target audience's values and engage with them emotionally.
2. What is your unique visual identity?
This includes your logo, color scheme, typography, and other visual elements that make up your brand. Create one that's consistent and memorable across all your marketing platforms.
3. What is your brand personality?
The brand personality is how your business behaves, communicates and interacts with your target audience. Align it with your target audience's values and create one that helps you stand out from your competitors.
4. What is your brand voice and messaging?
Brand voice is how you communicate with your target audience. Do you want it to be fun, formal or happy? It must reflect your brand personality and story and be consistent across all marketing channels.
Develop a messaging that's aligned with your brand values and resonates with your target audience.
5. Develop a brand style guide
This guide is a document that outlines your brand identity and provides guidelines for how to use your visual identity, voice, and messaging across all your marketing channels.
This helps you ensure consistency in your marketing efforts.
Step 3: Define your goals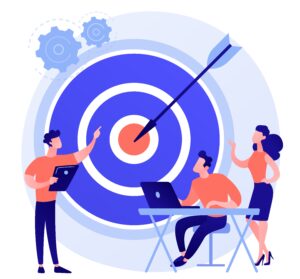 Start by defining your campaign goals.
What do you want to achieve with your digital marketing campaign? Do you want to increase brand awareness, generate leads, increase sales, or something else?
Your goals will guide you in creating the right content type and should follow the SMART format:
S- Specific
M- Measurable
A- Achievable
R- Relevant
T- Time-bound
An example of a SMART marketing goal is an increase in website traffic by 5% by the end of 1 month.
Step 4: Choose the Right Digital Marketing Channels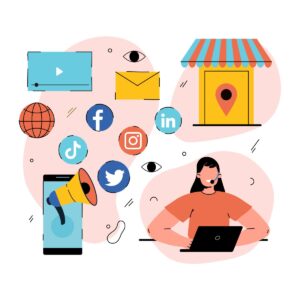 Digital marketing channels are platforms or avenues where your potential customers spend their time and provide opportunities for you to reach your target customers or audience.
Choose the digital marketing channels that are most effective for your target audience. Find out which platform your target audience hangs out on.
For example, if your target audience is younger then you should focus on social media platforms like Facebook, Instagram, and Twitter.
If your target audience is older folks, then they are more likely to use search engines. Thus you should focus on Search Engine Optimisation (SEO) and/or Pay-Per-Click (PPC) advertising.
Other digital marketing channels you can consider include email, videos, live streams, podcasts and webinars.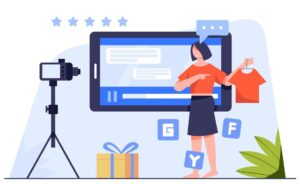 Conduct your research to find out which is the best channel to reach your target audience.
You may even try multiple channels at the same time to test which channels yield better results. If you're a small business that's starting out in digital marketing, it's better to focus on 2-3 channels first then slowly expand to others.
Keep in mind to keep the messaging consistent across the channels.
Read this article on How to Craft Exceptional SEO Content: 7 Easy Writing Tips
Step 5: Create Informational, Educational, Entertaining, and Inspiring (IEEI) Content
Create content specific to your goals and catered to different parts of the marketing funnel.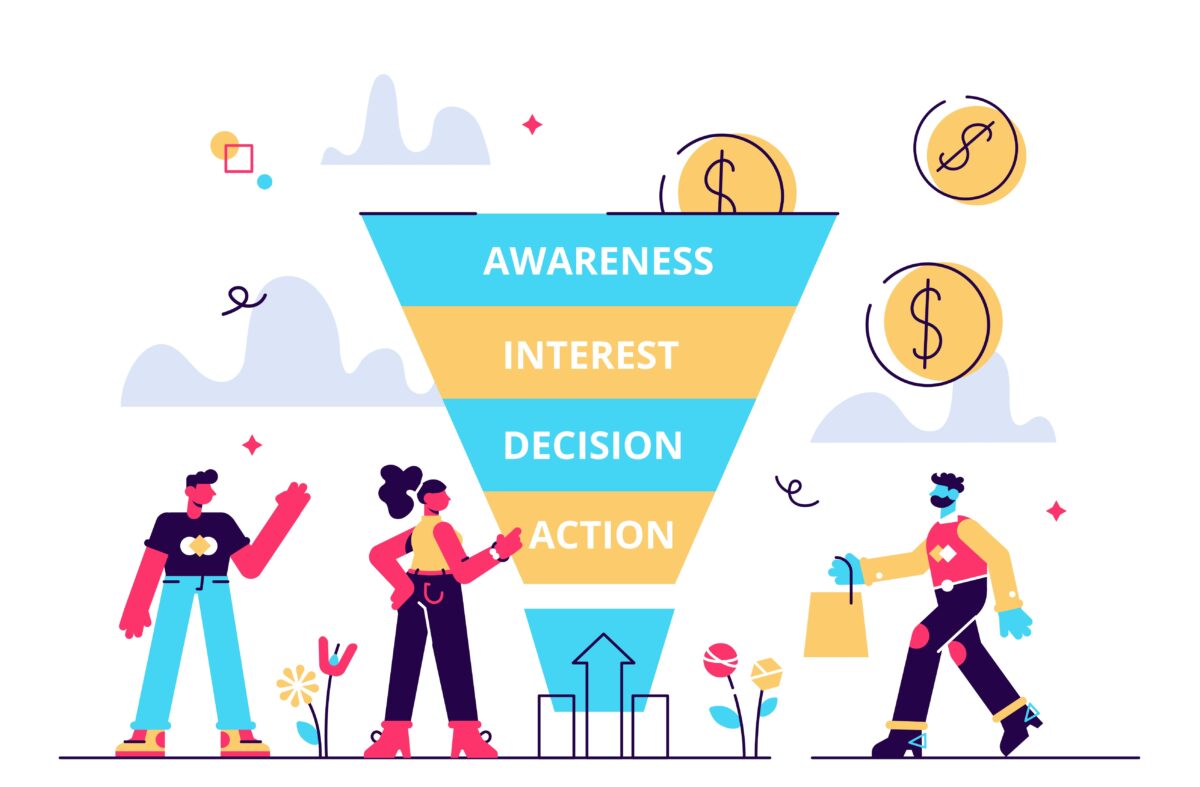 If your goal is to increase brand awareness at the awareness stage of the funnel, you may need to create engaging, informative, and useful blog content, and engaging social media posts such as graphics, videos or infographics to establish your position and presence to drive traffic to your website.
For lead generation at the interest and decision stages, you may need to create lead magnets such as downloadable guides, discount codes, webinars, or product samples and trials.
Creating the right kind of content for customers at different parts of the purchasing funnel is essential.
Identify the type of content that your target audience resonates with, develop a content strategy and use tools to streamline content creation and distribution.
Step 6: Use Data to Optimize Your Campaign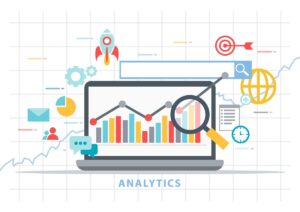 This is an important step in any digital marketing campaign you use.
From the results, you can identify what's working and what's not, on top of tracking the performance of your digital marketing campaign.
Analyze your metrics against your SMART goals and decide on the adjustments to be made to your strategy.
Set up analytics tracking such as GA4 to track the performance of your platforms, conduct regular analysis and reporting, or try A/B testing to refine campaigns.
Step 7: Continuously Refine Your Strategy
Customer preferences and tastes change over time and may affect your marketing strategies.
Keep refining your digital marketing strategy including your personas as you learn more about your audience and what works for them.
The digital marketing industry is always fluid with new technologies and changing market forces in play. Stay up-to-date with the latest trends and best practices in digital marketing so that you can finetune current practices and implement new strategies.
Here are some useful resources to keep track of the latest marketing trends and news.
Step 8: Create a Professional-Looking Website (BONUS)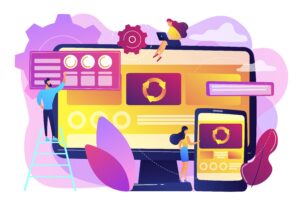 If your website doesn't wow visitors, chances are you may already lose out at the start.
A professional-looking and well-designed website attracts and retains your visitors who may become your potential leads and customers.
For example, if you are using social media marketing, you should have a landing page on your website so that your ads can be linked to the page. There should also be social media logos on your website.
If you are using SEO to drive your business, your website should be fast-loading and SEO-optimised.
One way to create such a website is to use a platform such as WordPress. It's easy to use and has an extensive community of users that provide support if you need it. Read 5 Tips on How to Choose the Right Content Management System (CMS) to find out more.
You can either decide to build the website yourself or choose to hire a professional web design and development company to build your website. Choosing professional help has its benefits. One of them is so you can focus your time on other aspects of your business.
Read How to Develop Your Own Website From Scratch (in 9 easy steps)
Read 10 Tips To Choose Your Web Development Company
Conclusion
It's essential for small growing businesses like yours to have a strong digital marketing presence to reach your target audience in today's digital age.
From conducting market research to developing a strong brand identity and building a professional website, each step plays a critical role in building a successful digital marketing campaign.
While digital marketing may be a new ball game for beginners, taking the time to understand and practise implementing the steps can help you achieve significant growth in your business.
By following the above steps outlined in the article, small business owners like yourself can effectively engage with your target consumers and achieve your business goals.
Websparks is a digital, award-winning, full-web service company in Singapore. Some of the services that we provide include digital marketing, web development, and web design.
Check out our list of services. 
Arrange a consultation with us today on how we can help achieve your business goals.